Learn how Tinkham and Harriet Veale created The Veale Foundation and how their legacy led to the creation of the Veale Youth Entrepreneurship Forum.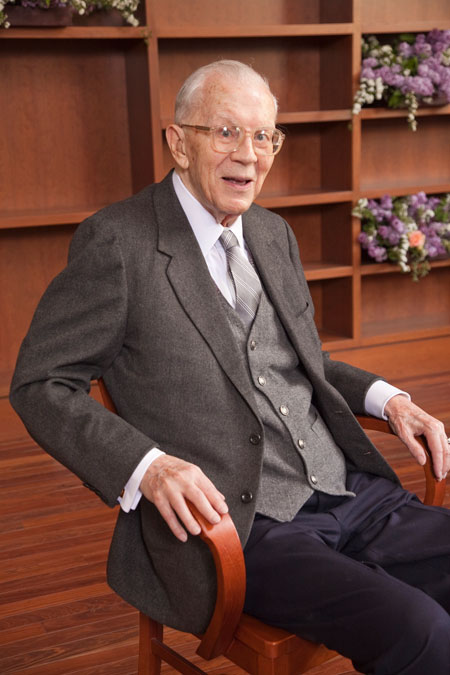 The Veale Foundation was established in 1964 by Harriet and Tinkham Veale to improve the quality of life for others by making charitable donations primarily to organizations located in Northeast Ohio. To fulfill this mission, The Veale Foundation is committed to supporting charitable causes involved in areas such as education, human and social services, civic and community, and healthcare that are consistent with its historical donations.
The Veale Youth Entrepreneurship Forum (VYEF)
The Veale Youth Entrepreneurship Forum (VYEF) was established in 2012 to take high school students beyond the classroom and into the real world of entrepreneurship. Through a collaborative network of educators, business leaders and collegiate-level resources, VYEF offers programs and experiences that allow students to think creatively and analytically, recognize business opportunities, take initiative, solve problems, persist through failure, communicate persuasively, and develop an entrepreneurial mindset.
To honor the legacy of Tinkham Veale II by celebrating and fostering a spirit of entrepreneurship among high school students and igniting a passion for entrepreneurship as a pathway to personal autonomy, meaningful work, and innovation.

The Veale Youth Entrepreneurship Forum strives to position Northeast Ohio as a leader in high school entrepreneurial development, thereby contributing to the entrepreneurial ecosystem by encouraging the retention of human capital and increasing economic development of the region.
"Whenever and wherever possible, we will promote the old fashion capitalistic free enterprise system, the system that made this country the greatest country in the world."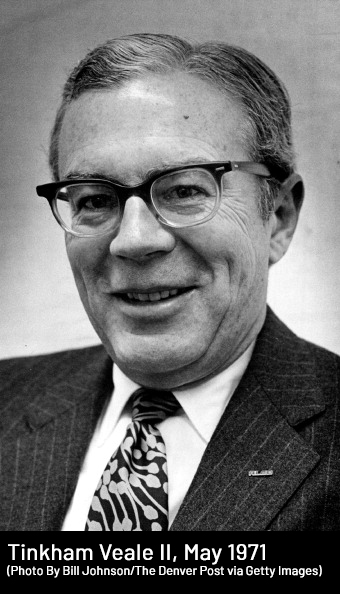 Tinkham "Tink" Veale II was a businessman whose success can be attributed to his lifelong commitment to the entrepreneurial spirit. Whether founding a business, providing capital and expertise, or investing alongside partners, Veale believed in and championed the fundamentals of the free enterprise system.
"I believe that privately owned business is the backbone of this country."
Born in 1914 in Topeka, Kansas, Veale moved to Cleveland as a young child when his engineer father joined the Eaton Corporation. He attended Cleveland Heights High School and Case Institute of Technology, graduating with a bachelor's degree in mechanical engineering. Veale worked for several corporations including General Motors. In 1941, he married Harriet Ernst, a member of the Ernst and Young accounting family.
In the 1960s, Veale and his associates formed the Alco Standard Corporation, which successfully bought small companies and helped them succeed by contributing capital and strategic direction. Veale's new organizational approach known as "Corporate Partnership," kept founding entrepreneurs and management in place to do their own thing. By the mid-1980s, Alco Standard would have ranked among the top 150 public companies listed on the Fortune 500, had it not been private. Veale was the chairman of Alco Standard until 1986.
"I'm interested in helping people out. I give to everything you can think of in this whole area [of greater Cleveland], and I am so happy to do that."
Throughout his life, Veale was a top-notch businessman and a philanthropist. He was active in community organizations and served as a councilman in Gates Mills, Ohio. He contributed generously to institutions in Ohio, most notably his alma mater, Case Western Reserve University. The Veale Foundation was established in 1964 and continues today.